October 17, 2002
That's hail on the ground.

October 8, 2002
I posted a new mpeg movie here. This was shot last week, and contains lots of neat stuff, like a rainbow, clouds zooming across the sky, and a bird caught in flight: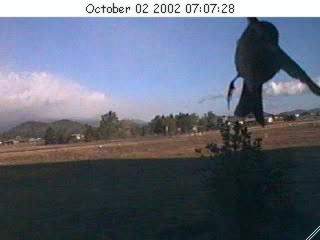 October 5, 2002
Early snow in the peaks this year.