Oak Chest Project

Here is a project I built between the summer of 2006 and June 2007. Rhonda wanted more storage space for her clothes and I suggested that I could build a dresser for her. I found a nice mission-style chest of drawers in the September 2005 issue of American Woodworker magazine, and decided to use the plans provided.
I started by locating a source for quarter-sawn oak. There was none to be found locally, but a web search identified a source in Illinois. I had a small truckload of fresh-cut red oak delivered to the house; enough for this project twice over and then some.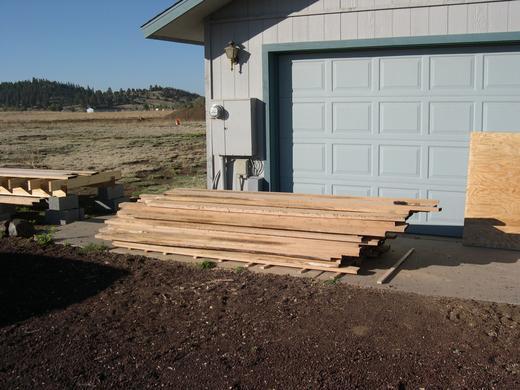 I stacked the still-wet lumber outside and left it to dry for several weeks. The warm weather dried it fairly quickly.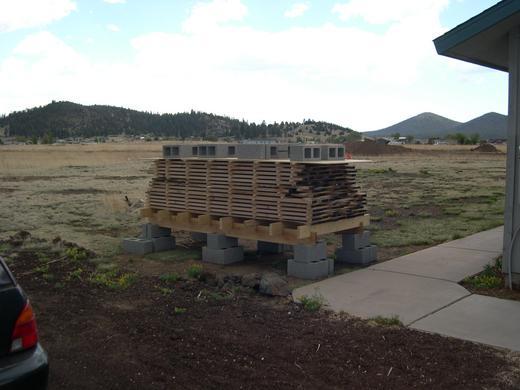 When the lumber was dry, I used my new surface planer to smooth the rough lumber and provide the correct thickness. The pieces were then cut to size on the table saw.
The side and back panels are made using mortise and tenon joints. I cut the mortises using the drill press. The tenons were cut on the table saw and rounded to match the moritises by hand, using a chisel.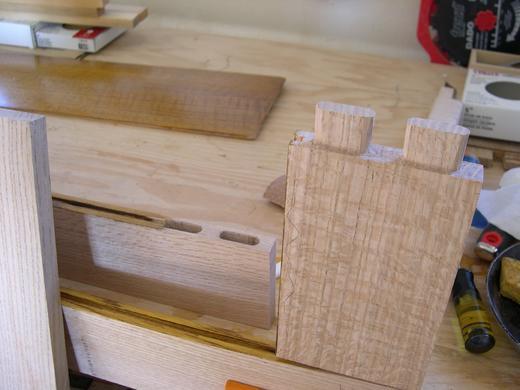 One of the finished side panels (and Heidi).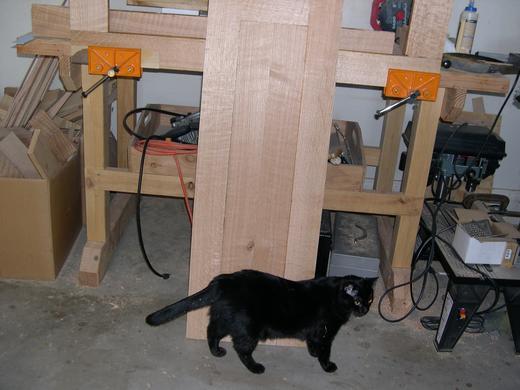 The legs of the chest are tapered. I made a tapering jig for the table saw to cut the legs accurately.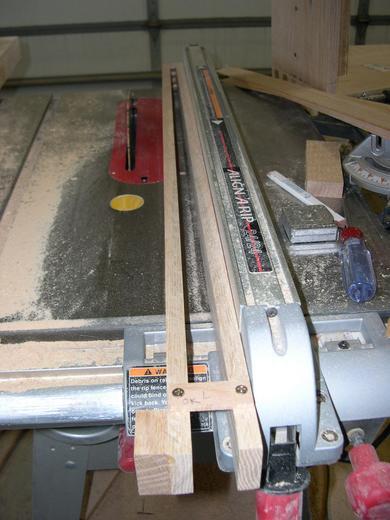 The finished legs.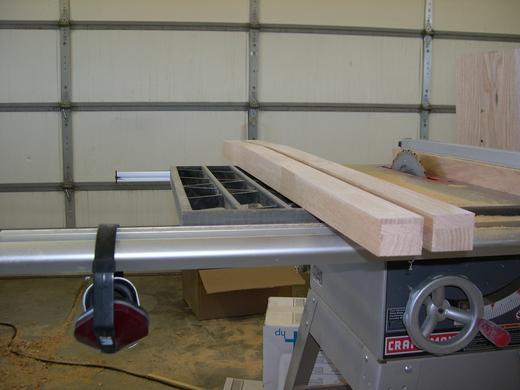 The legs were joined to the sides using biscuit joinery.
The drawer support frames were made using slots and tenons.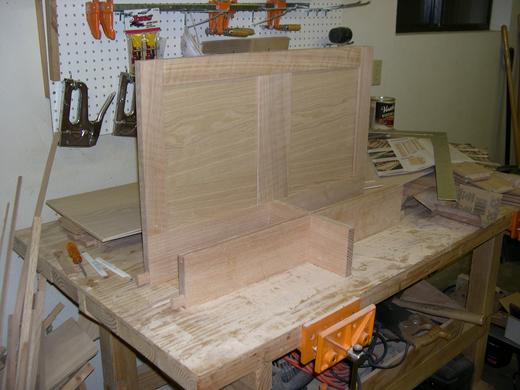 Mortise and tenon joints are also used to connect the sides to the drawer frames.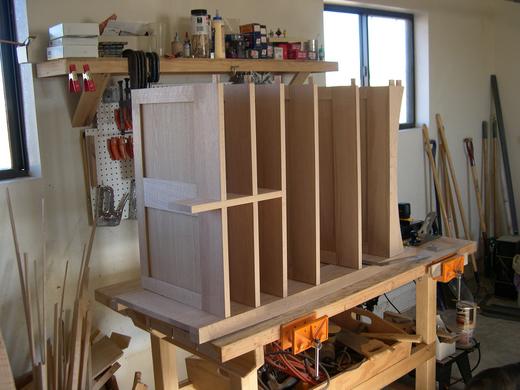 This was a tricky step, because a lot of glue joints had to be made at one time. I had to work fast.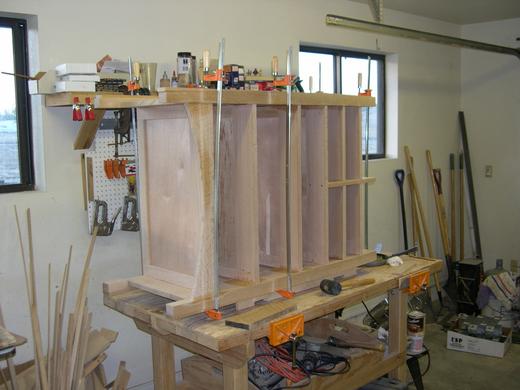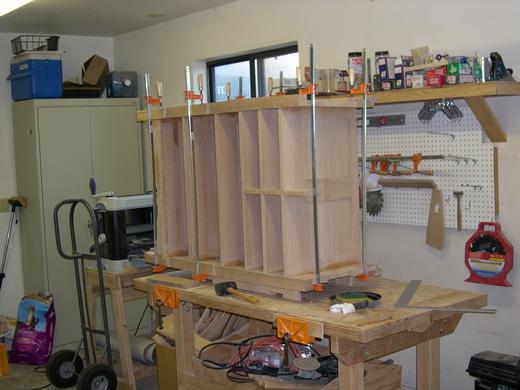 Here is the completed body of the chest.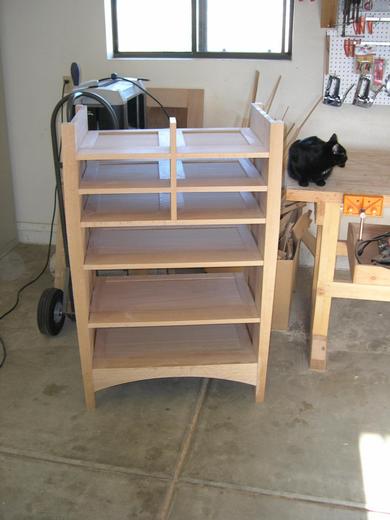 The drawer boxes were made from 1/2 inch stock. I used my new bandsaw to resaw the lumber to the right thickness. Sliding dovetail joints connect the parts together.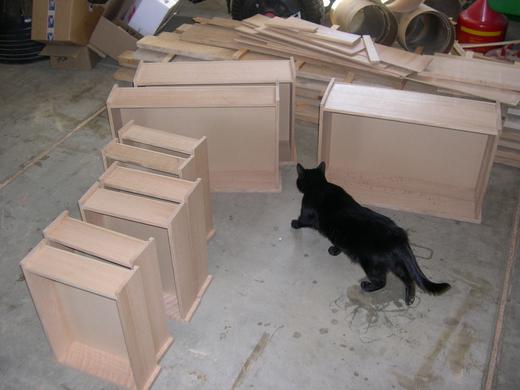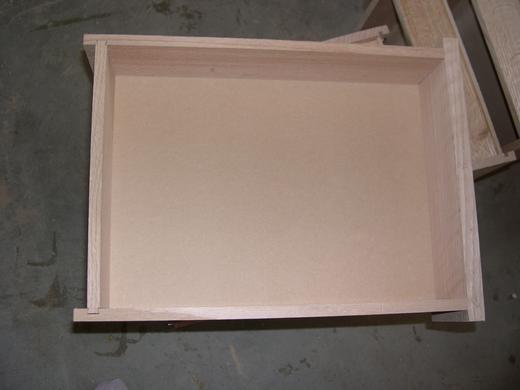 After lots of sanding and finishing and final assembly, the oak chest was finished: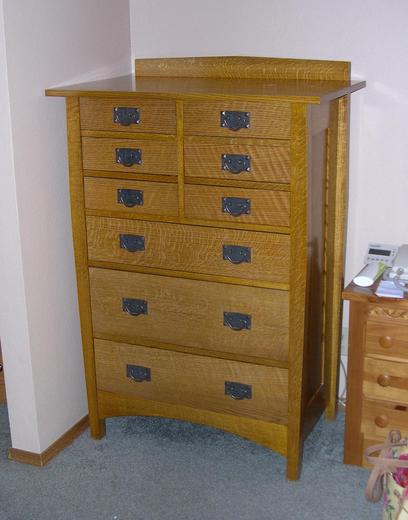 Tools used on this project:
Craftsman table saw w/combination blade and stacked dado blade
Delta miter saw
Delta surface planer *
Delta drill press
DeWalt cordless drill/screwdriver
Grizzly band saw *
Porter-Cable biscuit joiner
Porter-Cable random orbit sander
Porter-Cable belt sander *
Ryobi router table
Skill handheld circular saw
Hand tools: Chisels, jack plane, sanding block, clamps
* New for this project
Tools I wish I had, but did without:
Joiner
Router jig for cutting tenons
More clamps
Paint sprayer
Questions, comments to: Paul White.